Participate
Become a Volunteer at Revival!
Volunteers help our event to run smoothly – we couldn't do it without people like you!
We are now calling on all enthusiastic volunteers to come and join the fun.
The Geelong Revival Motoring Festival is one of the largest events on the Geelong calendar! As a result, we are looking for volunteers to help make this event run as smoothly as possible. Volunteering at an event like ours is a great opportunity to be a part of a big event and experience the inner workings up close. Our volunteers have a great time helping us run the Geelong Revival, gain unique skills, build their resume and connect with their local community!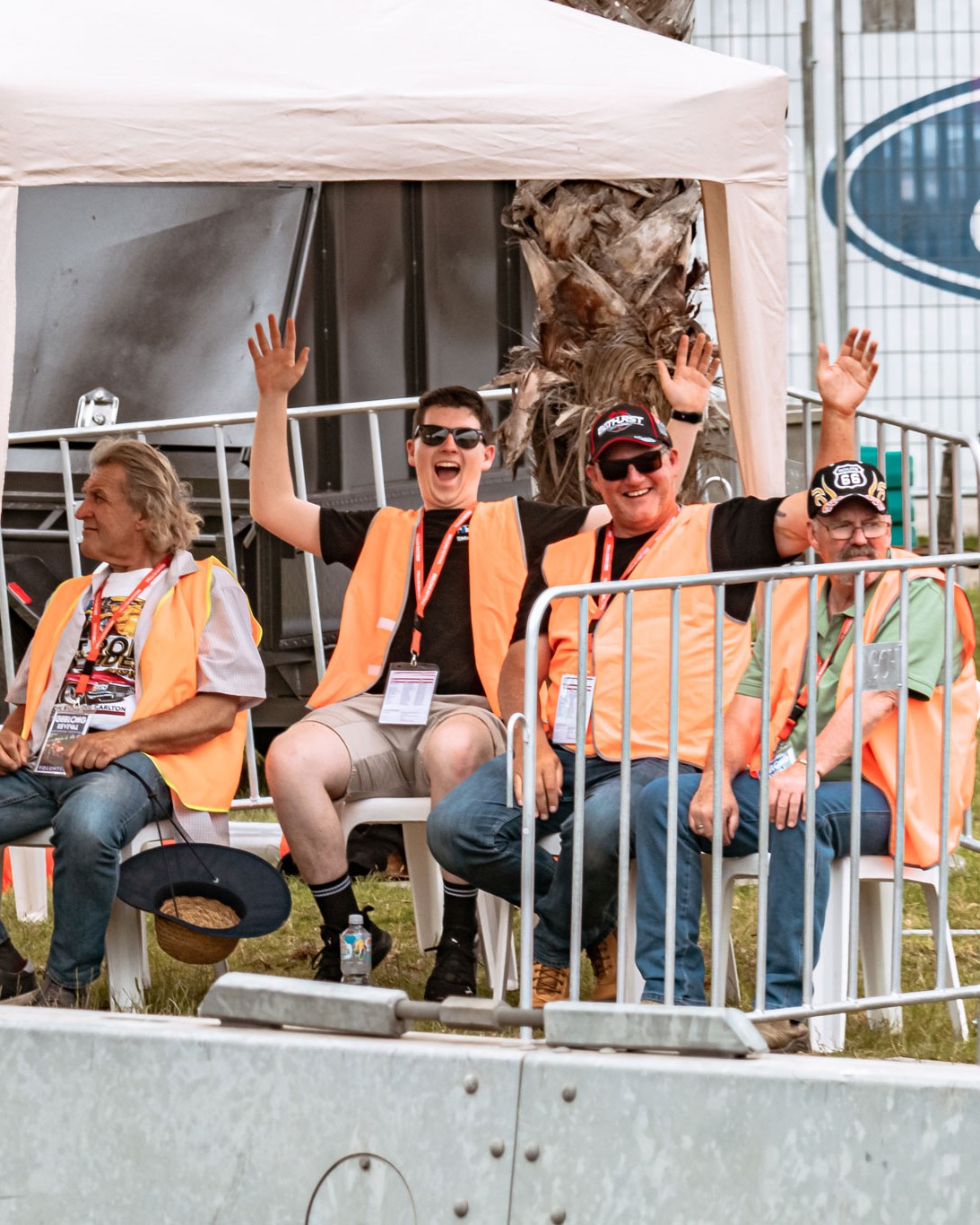 Be Part of the Team!
Our volunteers are all important parts of making Geelong Revival one of the best events on the motorsport calendar!
Volunteering with us, you'll get a backstage view of the action, helping to bring the magic to life. Volunteers are needed for a wide range of jobs, including Bump In/Bump Out, Traffic Control and Ticket/Gate Operation.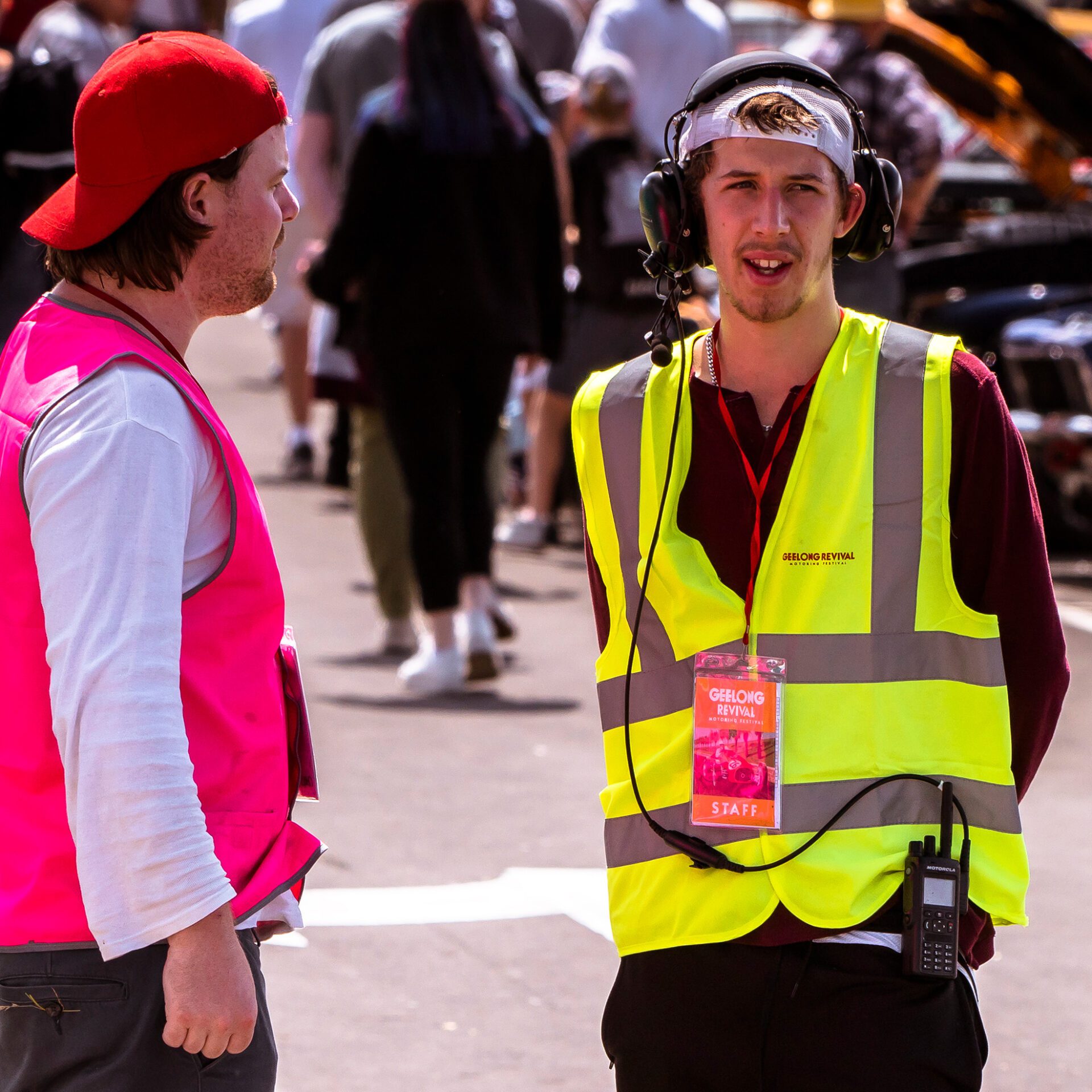 Get Great Perks
We want to make sure our volunteers have the best time at Geelong Revival! As a volunteer you will receive:
2-Day Pit Pass
Lunch provided on your volunteer days
A donation per shift to your nominated service club or registered motoring club
A volunteer lanyard